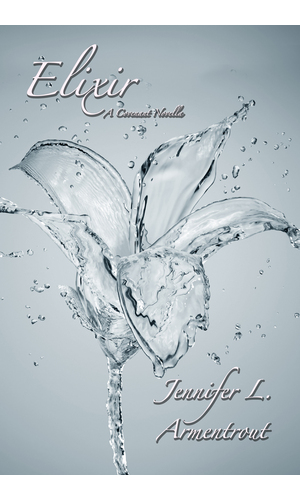 Series:
Covenant (Book #3.5)
Published:
November 27th 2012 by Spencer Hill Press
Pages:
80
Rating:
5 stars
Age Recommendation:
-
Synopsis:
Aiden St. Delphi will do anything to save Alex.
Even if it means doing the one thing he will never forgive himself for.
Even if it means making war against the gods.
Review:
I've always loved reading parts of the Covenant series from Aiden's persective and this was no exception.

The plot. I loved the plot of this novella, I have to admit when I first saw that this book was only eighty pages I was worried, I was wondering how Jennifer L. Armentrout would be able to make an amazing story within those eighty pages, but she managed to make an amazingly emotional and an all-around perfect book.
I loved seeing how Aiden's circle started to plot against Lucian and Seth and what lengths he would go to stop the war as well as protect Alex and try to get her back to her normal self. Something else I really loved in this novella was the interaction between Aiden and Alex even though she wasn't who she used to be I could see a sliver of their old relationship and that they both still did love each other.

The characters. Really there is only one character worth mentioning and that is Aiden. I LOVED Aiden's character, just when I thought I couldn't love him anymore I found out I could. I really felt for him when he was making the choice of what he would do about Alex and I felt his pain when he saw what his choice had done to her.

Overall I thought that this was an AMAZING novella and it is definitely worth a read.